Discover our customised packages,
tailored to your requirements
News, advice and testimonials
NEWS
Come explore Geodesk's revamped, responsive website tailored for tablets and roaming devices!
For easy browsing, explore Geodesk's expertise via an intuitive, user-friendly menu. Clear, relevant information to help you choose the right insurance! Geodesk drafts tailored policies for your professional projects. Don't hesitate to contact us for the right advice for what you need!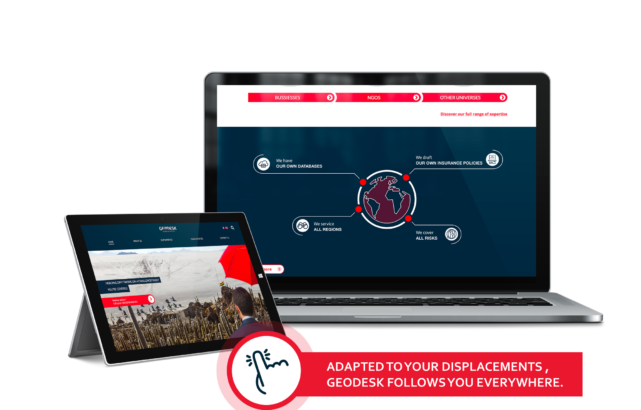 TESTIMONIALS
"In charge of monitoring emergencies for a very large NGO based in 35 countries around the world, I was phoned at 3:30pm by the Head of Mission in Nepal, who was very worried about the medical condition of Mohamed I, urgently hospitalised with typhoid. I immediately contacted Geodesk and it launched the right services: Sunday 4:45pm.
A helicopter was sent to pick up our employee, transport him to an appropriate hospital, deliver treatment authorisation to the hospital, then a few days later, medical repatriation to his country (Niger)." Efficiency in action.
C. Fabienne (Director, Expats) Paris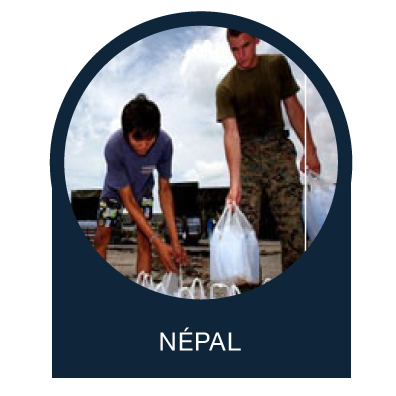 ACTU
GEODESK vous présente tous ces vœux pour 2018 et vous souhaite une année pleine de rencontres, de découvertes, de rires et de joies partagés. Nous continuerons à vous conseiller, à vous accompagner et à vous assurer quoi que vous fassiez et où que vous alliez. Nous avons mis en place de nouvelles garanties (MEDEVAC dédié sur des zones sensibles, aide et rapatriement en cas de catastrophes naturelles, risques politiques pour l'assurance des biens, programmes internationaux d'assurance des matériels…) et avons développé de nouveaux partenariats (prestations médicales en zones sensibles, sensibilisation aux départs, gestion de crise, suivi psychologique…), pour être, plus que jamais, partout à vos côtés. Belle année 2018 !